View Product Reviews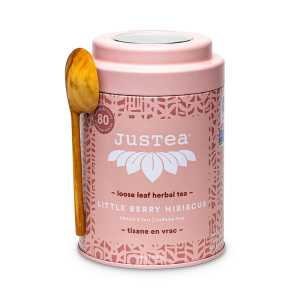 Very tasty
Jul 24, 2023 | Posted By Nancy Deines from SHERIDAN, WY United States
I made ice tea with the Little Berry Hibiscus loose leaf tea and we really enjoyed it.
Gift
Nov 17, 2022 | Posted By Carmen Kulig from Bettendorf, IA United States
This is a perfect gift for a friend who loves tea and has fond memories of hibiscus tea with her grandmother.
Great flavor and great for people with Afib
Jan 31, 2022 | Posted By Ellen Hurdel from Frederick Co , MD United States
Almost no caffeine and the herbs in this are supposed to be good for your heart.
Great iced!
Aug 11, 2020 | Posted By Connie Simon from Tustin, CA United States
I brew this tea in my French Press then pour it over ice. SO refreshing! I love adding some Lychee syrup for an afternoon break.
Delicious
Jul 10, 2020 | Posted By Vivian Cirillo from Wallkill, NY United States
First time buying tea here and I love it!
Delicious
Mar 30, 2020 | Posted By Alicia Sheridan from Claremont, CA United States
This tea is satisfyingly rich in flavor; it is keeping me good company in this time of quarantine.