View Product Reviews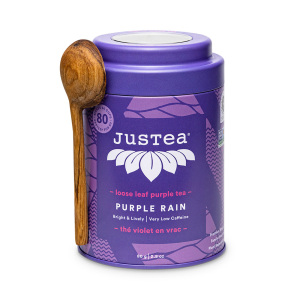 best tea ever!
Feb 26, 2023 | Posted By RHONDA J O'REILLY from CINCINNATI, OH United States
I have always been a tea drinker and never had any interest in coffee, so I have tried many teas always looking for a tasty blend with little or no caffeine. Thus I was VERY pleased to find it on the SERRV website! SERRV has been one of my favorite stores for decades and I love supporting the wonderful, talented artisans and growers who produce such excellent products. When I try to describe the taste of Purple Rain, the best description I can come up with is to say it tastes "purple!' - not a very helpful description, I know, but the unique, delicate blend of flavors is really indiscernibly delicious!!
Family Favorite
Oct 31, 2022 | Posted By Michele from Dyersville, IA United States
This blend is a constant favorite in our household.
delish
Oct 11, 2022 | Posted By Amy from Madison, WI United States
I love this tea. Delicious with low caffeine.