View Product Reviews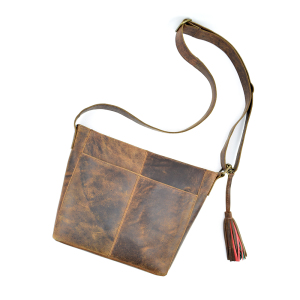 Just right for everyday use
May 30, 2023 | Posted By Liz from Bellingham, WA United States
This bag is just the right size for everyday use. It is sturdy and well made. I like the zip top closure, so everything inside feels secure. It also looks very nice and goes with every outfit.
perfect!
Jan 19, 2023 | Posted By Julia from Bellingham, WA United States
Design is beautiful and craftsmanship excellent. The wider opening at top enables easy access to the rest of the interior. Inside pockets help for cellphone, keys, etc. The leather is handsome. Everything above expectation.
Brown crossover purae
Oct 30, 2022 | Posted By Brenda DeFelice from Saint Leonard , MD United States
Very well made. Looks great. I really love it.