View Product Reviews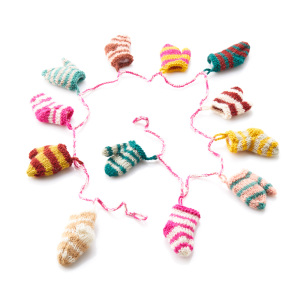 Great Product
Jan 26, 2021 | Posted By Susan Mills from Terre Haute , IN United States
Excellent experience with this seller and site. Order arrived quickly and in perfect condition. Just love it! Highly recommend!
Christmas Garland
Dec 1, 2020 | Posted By R.O. from Orange, CA United States
Really loved the garland. Very cute and well made. Exactly what I was expecting it to be.
Bigger than I thought
Nov 11, 2020 | Posted By Kate Lucchese from Emeryville, CA United States
These little mittens are ALMOST life-size, so may be a little odd on a Christmas tree. However, they will make good company for the stockings on our mantlepiece.