View Product Reviews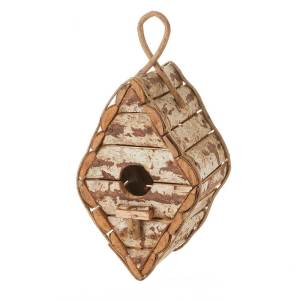 Nice but...,
Apr 22, 2023 | Posted By Suz from Vail, AZ United States
When I went to cut the plastic string off the twig loop hanging thing broke right off. Too brittle? I was able to manufacture a different loop so not returning it. The rest of the bird house is cute
Thank you!
Jan 22, 2022 | Posted By Beth from Monona, WI United States
I love this birdhouse even more in person! Our bird friends at "bird island" will be so excited this nesting season.