View Product Reviews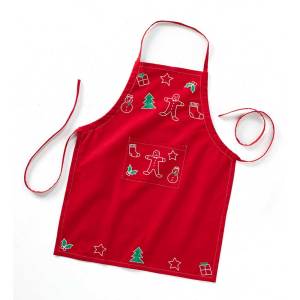 Christmas Cookie Cutter Apron
Oct 7, 2022 | Posted By Susan Gjerset from San Diego, CA United States
I had wanted this apron since I saw it in the catalog last year. It sold out very quickly! I've waited patiently for new stock and I haven't been disappointed. It's high quality and beautifully embroidered! Thank you!
Great gift
Dec 10, 2021 | Posted By Emily Labbe from Jacksonville, FL United States
This apron is perfect for someone who likes to cook and doesn't need anything!
Cute Christmas Apron
Nov 28, 2021 | Posted By Jill S Jones from Canal Fulton, OH United States
This makes a nice gift for Christmas! Love the colors and design!