View Product Reviews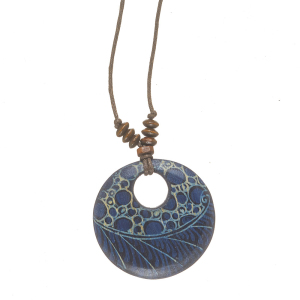 Great necklace, I get so many compliments!
Oct 30, 2023 | Posted By Olivia from Central Falls, RI United States
This necklace is bigger than I expected based on pictures, but I absolutely love it! The string length is adjustable so I can accommodate different necklines/outfits. I consistently get compliments - even from my high school students!
Unwearable necklace
Oct 11, 2022 | Posted By Garnet from Petaluma, CA United States
This is cute, although larger than I expected. However, the string is tied so small it would not fit over anyone's head.
The length is adjustable by sliding the cord sections along.