View Product Reviews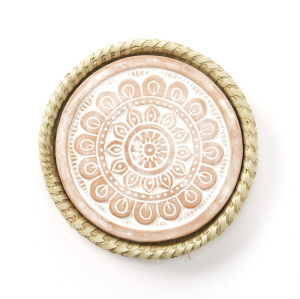 Warming trivet
Jul 2, 2023 | Posted By Martha Ulrich from Centennial , CO United States
Mandala warming trivet with basket
Jun 13, 2023 | Posted By Martha Ulrich from Centennial , CO United States
Beautiful & will be lovely gift for my bread baking friend
Great product!
May 21, 2023 | Posted By Lara Wilent from Rhododendron, OR United States
I bought my husband the bread basket for Christmas and he loves it! I bought two trivets- one was a prize at my Bunco group recently, the other I will gift to a friend for her birthday this summer. The baskets and the warmers are sturdy and very well made. I love the choices of design (warmers) and colors (baskets). The prices are reasonable.
Great Purchase/Excellent Experience
May 14, 2023 | Posted By Linda Zarett from Bayport, NY United States
I had never heard of Serrv before, and initially was hesitant to place an order, but I am so glad that I did. I love these trivets to give as gifts. They look great, and they are unique because they get heated in the oven to keep food warm. The gift receivers love them too. The items arrived timely and nicely packaged. I would definitely order from Serrv again!
Great companion to the Mandala warming coaster.
Apr 16, 2023 | Posted By Trish Mack from Massena, NY United States
I am giving this and the coaster to my best friend for her birthday. Her dinners and her tea will be so much more satisfying because they will be kept warm. I even took pictures of the packing materials because she will be so impressed with your lack of waste. I am proud to be giving her something so special and practical.