View Product Reviews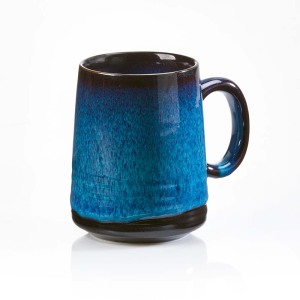 Lak lake
Jul 2, 2023 | Posted By Joy from Temperance , MI United States
Love this line of products! Customer service excellent. Great company to do business with!
Gorgeous Mug!
Jan 3, 2023 | Posted By Jay from Verndale, MN United States
My wife and I collect beautiful handmade mugs. This one fits into our collection perfectly. The handle ergonomics are great, and we absolutely love the colors/design! And instead of costing $40-$50 like many do now, it was $20! What a great deal!
Disappointed on the lack of information. Dishwasher, microwave safe???? I would like to know.
Dec 2, 2022 | Posted By Melba Zebrick from Millington, TN United States
The mug is very nice, pretty color, substantial. But is it microwavable and dishwasher safe?
Yes it is!