View Product Reviews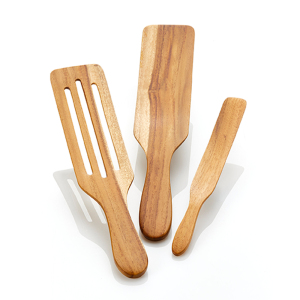 Beautiful
Aug 18, 2023 | Posted By Martha Serafin from West boylston, MA United States
I bought one set for a friend and liked it so much I went back and bought a set for myself and one for a gift.
Beautiful!
Jun 29, 2023 | Posted By Lorna from Austin, TX United States
I never thought that kitchen utensils could be beautiful until I met these. They are so smooth, lightweight, and perfectly shaped. I use the slotted spurtle to combine my dry ingredients when baking and the small one to spread icing. The large one is used to serve. Especially love that the purchase contributes to fair wages, livable work conditions, and promotes the dignity of all people. Highly recommend!
Very nice
Jun 18, 2023 | Posted By Mae from Austin, TX United States
Smooth and lightweight. Great quality.
Love them
Oct 12, 2021 | Posted By Joyce from Wamego, KS United States
I just love the Spurtles. They feel good in the hands, and are of great quality .