View Product Reviews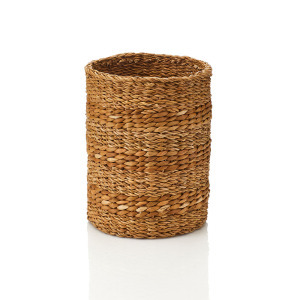 Perfect wastebasket
Jun 25, 2023 | Posted By Laura Derr from Easthampton, MA United States
These baskets are attractive, strong, not too big or too small. Far from looking like a trash basket, they dress up any room.
Sturdy, great looking waste baskets
May 10, 2023 | Posted By D. Raymer from Madison, WI United States
The only downside is my two cats love hopping in and out of them!
Love these wastebaskets
Mar 9, 2023 | Posted By Lois Ann Wolff from Lake Luzerne, NY United States
I ordered two of these wastebaskets, and they are well-made, the right size for my bathroom and bedroom, and they are also aesthetically pleasing. Good purchase.
Love basket
Dec 7, 2022 | Posted By Donna Wagahoff from Springfield, IL United States
Love it. Have no complaints.
Natural hogla wastebasket
Sep 16, 2022 | Posted By Karen Sommer from Smith River , CA United States
It's pretty & just the right size!