View Product Reviews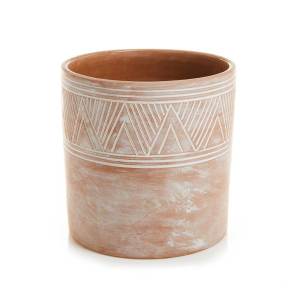 Great planter! Repeat purchases.
Jul 18, 2023 | Posted By Mary Hayman from Chestertown, MD United States
I just purchased this planter for the third time. It is very attractive and well-made and I've given it as a gift previously, containing a jade plant I propagated. BTW, the plant flourished in this pot.
Great Pot!
Oct 31, 2021 | Posted By Mary S Hayman from CHESTERTOWN, MD United States
This garden pot is beautiful and well made. I'm using it for a jade plant and was able to pot the plant an inch and a half below the rim which gives nice support to the plant's heavy branches.