View Product Reviews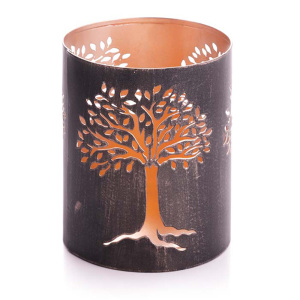 Seattle Sue
Dec 15, 2021 | Posted By Ginger Wallis from Issaquah, WA United States
I am very pleased with the little lantern. It gives of a very soft light.
Tree Candle Holder
Dec 10, 2020 | Posted By Judy Corbett from Rock Hill, SC United States
It's perfect and a versatile size.
Metal candle luminary
Dec 1, 2020 | Posted By Amy May from Rockville, MD United States
Gorgeous finish and color- exudes warmth and the price is amazing for such workmanship and design
It's sooooo beautiful!
Mar 25, 2020 | Posted By Lee Bartell from Eastham, MA United States
With a tea lite inside, the tree lights up and it's just gorgeous. I light it every night, and am delighted each time I glance it.
Good as a pen holder too!
Feb 17, 2019 | Posted By B from Washington, DC United States
I keep this on my desk for pens, markers, scissors. It's beautiful, and I'm buying a second one because my husband was admiring mine so much.