View Product Reviews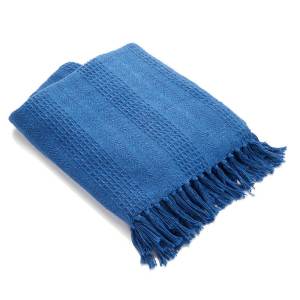 Beautiful color
Dec 26, 2022 | Posted By Suzanne from Delray Beach, FL United States
Lovely
May 12, 2022 | Posted By Maddie from Stuart, FL United States
This blanket/throw is beautifully made and color is gorgeous! Thank you!
Rethread Throw
Feb 23, 2021 | Posted By Jo from Nashville, TN United States
Love that this keeps clothing out of the landfill! The throw has a substantial weight without being too heavy. Great to take the chill off! This is the third time I have ordered these for the store.