View Product Reviews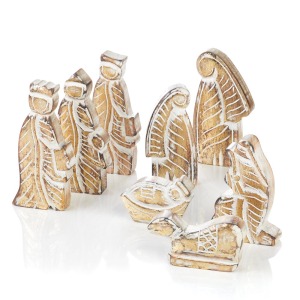 Didn't realize it had gold paint
Jan 26, 2021 | Posted By Naomi Walder from Ellington, CT United States
I was surprised to unwrap these figurines and find them very shiny with a gold layer painted over them. I didn't notice this in the pictures. It's ok and I'll keep it but would have perferred a more understated nativity.
Beautiful Nativity
Dec 9, 2020 | Posted By Jessica Johns from Hixson, TN United States
Exactly what I was looking for.