View Product Reviews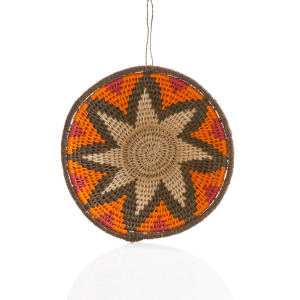 Tiny catch-all
Jun 22, 2023 | Posted By Shelby K Vaske from Paynesville, MN United States
I love this tiny basket and use it in the bathroom or kitchen for holding my jewelry. I have one in the sauna dressing room for times I forget to remove my jewelry. It's both beautiful and functional!
Beautiful ornament
Feb 8, 2021 | Posted By Ruth Martz from Sanbornton, NH United States
I love the skill involved in weaving these baskets, no matter how small they are. True works of art, and a precious ornament to hang all year long!