View Product Reviews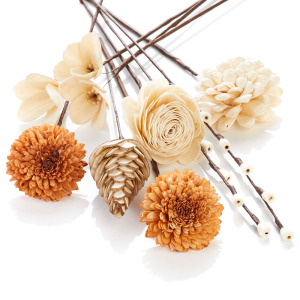 So pretty!
Jun 14, 2023 | Posted By Michele Aubin from Worcester, MA United States
I couldn't believe the detail of these flowers! They look so real and elegant, yet they are incredibly hardy. The colors are beautiful and the thick wire stems are meant to keep them upright. Really nice quality!
Mixed Bouquet
Jan 19, 2022 | Posted By Beth G Esselstrom from Esko, MN United States
I love the variety in this bouquet and the natural, neutral colors. I can use individual pieces to compliment other seasonal floral decor.
Well made
Jun 8, 2021 | Posted By NANCY GRABINSKI YOUNG from University Pladce, WA United States
These "flowers" are beautiful and carefully made.