View Product Reviews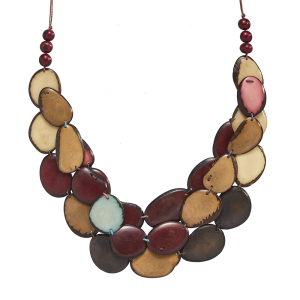 Calida tagua necklace
Jun 20, 2023 | Posted By Mary Lu Brandwein from SAN DIEGO, CA United States
Love the colors and design. The eyes go there right away. Great!
Lovely Tagua shell necklace
Apr 20, 2022 | Posted By Patricia P from Atlantic Beach, FL United States
This necklace feels good to touch as well as to wear. It is lightweight and looks great with knitted summer dresses.