View Product Reviews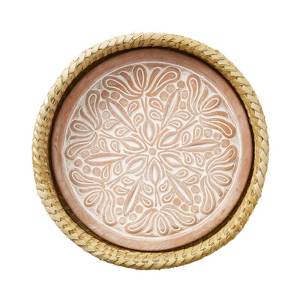 Love these bread warmers!
Apr 3, 2022 | Posted By Janice from Albuquerque , NM United States
I love these. I have given them for gifts for years. I finally bought one for myself. I appreciate how the tile keeps the bread warm.
Beautiful!
Mar 12, 2022 | Posted By Michele from Buena Vista, CO United States
We've started carrying these in our shop in a couple of sizes and designs because they are beautiful as wedding and house warming gifts. Beautifully made, with a small printed page that tells you have to use the warming stone. Especially lovely when paired when with a handmade dish towel.
Have not received merchandise
Dec 14, 2021 | Posted By Charlotte from California , CA United States
I think that it is laughable that this company is asking for a review of merchandise that I have not yet received
Fair enough. :-) This shipment is very late which has been most disappointing. We'll be in touch directly to ask if you'd still like to keep it on back order. Thank you for your patience!