View Product Reviews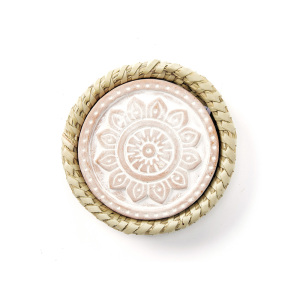 A very special birthday gift
Apr 16, 2023 | Posted By Trish Mack from Massena, NY United States
I'm so proud to be able to give my friend this beautiful and practical warming coaster. It is made extra special with the woven grass basket.
Very nice
Jan 29, 2023 | Posted By Bonnie Boon from Turtle Creek , PA United States
Purchased several of these for teacher gifts. Are exactly as described. The kids teachers loved them. Will purchase from Serrv next year just because their products are well vented high quality and help build wealth around the world
Lukewarm Coffee
Feb 22, 2022 | Posted By Roberta Adams from Olympia, VI United States
I bought this for my husband to help keep his coffee warm, but it was not able to do so. We tried both the oven and the microwave. It is very pretty, however, so we'll use it just as a decoration!
Cute and Useful
Feb 18, 2022 | Posted By Maryanne Rafferty from Oviedo, FL United States
Not only does this well made and cute piece keep my tea hot, it can also be used to keep the food in a small serving bowl hot. I may buy a few more.
Great gift
Dec 25, 2021 | Posted By Mary from Barrington, NJ United States
I purchased these as gifts and everyone loved them! They really keep your beverage hot so you don't have to keep reheating.