View Product Reviews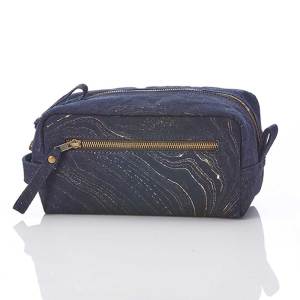 Practical and beautiful
Sep 28, 2023 | Posted By Laura Derr from Easthampton, MA United States
Beautifully constructed workmanship and the gold swirls really brighten the design. I like that the zipper opens wide so you can see everything inside. One interior and one exterior zipped compartments.
Stylish and practical
Jun 5, 2023 | Posted By Becky from Pittsburgh, PA United States
Once again, really great value. Extremely well made and I love the style. Durable and very practical with the zip up compartments too. You can fit a lot in here. I think it makes a good gift for any friend that travels a lot, and the design is gender-neutral.
Perfect for my needs
Sep 23, 2022 | Posted By Julie Luppino from Hickory , NC United States
I bought this to keep my oboe and English horn tools and reeds together. It works perfectly. It's a little larger than I expected but isn't too large for my needs. I love the fact that the inside is lined with light colored fabric. I'm able to see things quite easily even in dim lighting. The quality and workmanship are very high.