View Product Reviews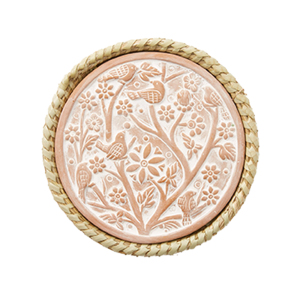 Pretty but not hot enough
Feb 3, 2023 | Posted By Anne from Ellicott City, MD United States
The appearance is very pretty but because the basket rim rises about the trivet, the warmed surface doesn't make good contact with most casserole dishes or bowls that don't have perfectly flat bottoms. I think the concept works better as a bread basket warmer, not in this format.
Haven't used yet, but...
Dec 27, 2022 | Posted By Lara Wilent from Rhododendron, OR United States
...if the bread basket/warmer is an indication of quality, then this trivet will be great, too! Love the bread basket/warmer. It's sturdy and well-made. Bought this trivet to use as a Bunco prize this coming spring. I think it will be a hit!
Pleased w/It
Sep 16, 2022 | Posted By Karen Thompson from North Huntingdon, PA United States
Love how it looks and love what it does. Nice size. Have the matching bread warmer.