View Product Reviews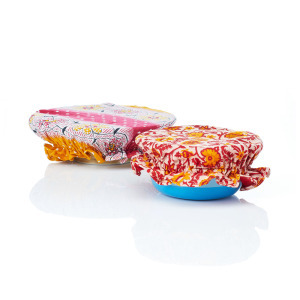 Covers from India
Nov 11, 2023 | Posted By Eva from St. Paul, MN United States
I use the big covers as shower caps and the small covers for my bowls of leftovers. I plan to buy more for Christmas gifts.
Really like these
Jun 26, 2022 | Posted By P Kelly from Grapevine, TX United States
I have been using these since I received them. They wash up easily, and are easy to use. I may get more, I am already saving plastic.
Happy & practical!
Apr 6, 2022 | Posted By Valerie McCarty from Plantation, FL United States
I bought these as a cheerful Spring gift for my mom, sister & grandmother (plus a set for myself). LOVE them! They are super useful when quickly packaging leftovers or simply covering prep items as I'm cooking. And my grandmother, who grew up in India, particularly loved the beautiful materials!