View Product Reviews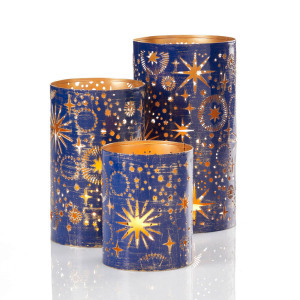 Celestial Lanterns are so much prettier in person
Dec 4, 2022 | Posted By Amy from Winona, WI United States
This lantern set is gorgeous, and so much prettier in person. They are a stunning center focal point to any dinner setting, altar, or mantle.
Beautiful stars!
Dec 2, 2022 | Posted By Julie Beal from Arivaca, AZ United States
The three lanterns make a beautiful holiday gift for friends and family - or a lovely glow on your holiday table. I love ordering fair trade items!
Lanterns are Amazing
Oct 23, 2022 | Posted By Pat Bell from Copley, OH United States
Our customers loved the Celestial Lanterns.