View Product Reviews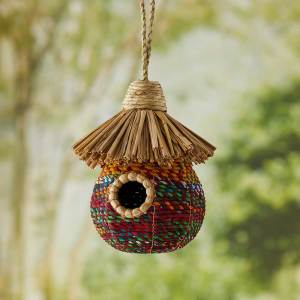 Thatched Bird house
Apr 10, 2023 | Posted By Denise Y Damour from CONTOOCOOK, NH United States
This was a gift for my daughter. She LOVED it! Very beautiful and well made. Thank you so very much!
Birdhouse
Apr 3, 2023 | Posted By Rita Leatherman from San Diego, CA United States
I am so happy with my birdhouse purchase. It is larger than I expected, allowing a greater variety of birds to make it home! It isn't as colorful as the picture, but still a great buy and cause.