View Product Reviews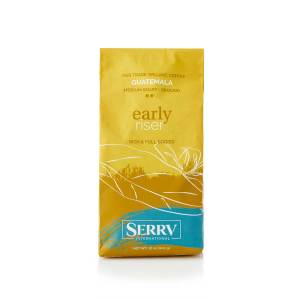 Good Coffee
Feb 6, 2023 | Posted By Bill from North Riverside, IL United States
Very good coffee. I have tried all types from Serrv and continued to purchase these as It's nice changing up flavors. I love that we support small growers and fair trade. Have given as gifts and people enjoy them.
Love this coffee!
Jun 2, 2022 | Posted By Doris R. Brodeur from Sarasota, FL United States
Best coffee. I order this coffee regularly and frequently give it as gifts. Connects me with my friends in Guatemala.
Early Riser Coffee
Mar 27, 2021 | Posted By Mary Lu Brandwein from San Diego, CA United States
A great cup of morning coffee....with a few minutes of alone time with the sun rising.
Guatemalan Coffee
Dec 26, 2020 | Posted By Elizabeth Wick from New York, NY United States
This was a Christmas present for family members. I think they will enjoy it.
Delicious
Jan 31, 2018 | Posted By Stephanie from Lansing, IA United States
great coffee
Oct 8, 2017 | Posted By Beth from FAirhaven, MA United States
Coffees from Serrv have become a traditional Christmas gift for a coffee lover in my family.
excellent coffee
Jan 29, 2013 | Posted By Nelly from Yorba Linda, CA United States
I am spoiled when it comes to coffee and usually drink the Kona flavored coffee from Hawaii, but this coffee is just as good and has a rich taste and smell.