View Product Reviews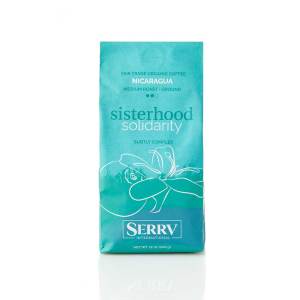 Excellent blend and Excellent service.
Jul 16, 2023 | Posted By KB from Austin, TX United States
I was a die hard organic french roast drinker. A friend gifted me this coffee three years ago and I have been ordering it ever since. Delicious. It costs me more. And I am on a fixed income, but my morning coffee is a cherished pleasure and so it is worth it. Not as bold as french roast, Beautifully balanced flavor. No supply chain issues thus far.
Good coffee!!
Mar 29, 2023 | Posted By Larry B from Richboro, PA United States
Received my order intact and well packaged! Got timely updates on my order status. VERY SATISFIED!!!
Coffee
Feb 6, 2023 | Posted By Bill from North Riverside, IL United States
Very good coffee. I have tried all types and continued to purchase these as It's nice changing up flavors. I love that we support small growers and fair trade. Have given as gifts and people enjoy them.
Smooth and Delicious
Dec 18, 2022 | Posted By Nora McGrath from Stafford Springs, CT United States
Great tasting, very smooth, not acidic. Makes a fantastic gift and it's fair trade.
Sisterhood solidarity medium coffee
Sep 16, 2022 | Posted By Karen Sommer from Smith River , CA United States
This coffee has a wonderful flavor! It's my new favorite coffee!
Our favorite coffee
Apr 6, 2022 | Posted By Anne from Greenbelt, MD United States
We love this coffee, and keep reordering.
fully body flavor
Mar 29, 2022 | Posted By Sharon Corbitt from Chino Hills, CA United States
Excellent full body flavor. I wish we had a choice of grind type, ie. Whole bean, or course ground for use in French press or cold brew.
Sister Coffee!!
Mar 4, 2022 | Posted By Patti Poseidon Means from Verona, PA United States
I have 3 sisters - we all have very dark hair - and this would be a very cool present to give to each one! Love the Sisterhood Solidarity to relax and serve some good coffee!!
Absolutely Delicious Blend
Jan 30, 2022 | Posted By KB from Austin, TX United States
This Sisterhood Solidarity Medium Blend was a Christmas gift (never heard of it before). I have been a committed dark french roast lover for years and never planned to change. But from the very first sip, I absolutely loved the flavor. It tastes so good, I no longer add any milk to my morning coffee. I drink it black. I spend each morning savoring this coffee in slow delicious sips. What a gift! I have ordered more and I have recommended it to my coffee loving friends. It is pricier than what I am used to paying for coffee, but it is worth it to me. This is my treat to myself.
Great Sisterhood Gift!
Dec 23, 2021 | Posted By Pamela S Cook from Alpine, TX United States
I gave this coffee to two of my long-term women friends. It was a big hit! Hopefully, they enjoy the coffee as much as the name of it.
Christmas Gift
Jan 11, 2021 | Posted By Ron M from Rochester, NY United States
I bought this as a gift for a friend who requested coffee. She said it was delightful. I would definitely buy this gift again.
Coffee
Dec 11, 2020 | Posted By Sarah Clark from Palo Alto, CA United States
Nice flavor and makes a good cup of coffee to start your day.
bright notes
Dec 7, 2020 | Posted By Mari Oxentenko from Scottsdale, AZ United States
I like this enough to buy it again.
NIce
Sep 10, 2020 | Posted By Eloise Marsh from Shamong, NJ United States
Good coffee and an even greater cause
Apr 22, 2020 | Posted By Janet from Prescott, AZ United States
I am happy to support this co-op of female farmers. The coffee being a rich toothsome drink is frosting on the cake.
In Solidarity with my Sister
Apr 4, 2019 | Posted By Erika from Burbank, CA United States
I absolutely love this coffee. My Mother is Nicaraguan so I usually try to get coffee from there and this is one of my favorites. I already enjoy it myself, but then gifted it to my sister. She told me it was the best coffee she has ever had. I hope they'll consider releasing it in whole bean form as well. I like to grind my own to use in a French press. Definitely worth trying! So good!
One of my favorite coffees
Mar 12, 2019 | Posted By Christine from Albany, CA United States
I thought I'd write a review since I read the email reminder right as I was drinking a cup of delicious "Sisterhood Solidarity" coffee! All the "Just Coffee" blends are excellent, I have tried all the ones currently offered by SERRV and regularly purchase the "Singing Rooster" brand as well. Sisterhood Solidarity is a medium roast but I find it has a little smokier taste than most medium roasts. It's not bitter but does have a complex and slightly tangy aftertaste. Unique and delicious. I also enjoy supporting a female-run business so that's a bonus for me. Great gift, too!
Good coffee, good price, good decision
May 19, 2018 | Posted By Mollie from Bronxville, NY United States
Every time I order anything from Serrv, I throw in a few bags of this coffee. It's rich and smooth and very satisfying. It's also great to have on hand for gift-giving. Thank you, Serrv, for making it easy to stick to drinking fair-trade coffee every day!
Wonderful Coffee
Apr 27, 2018 | Posted By Vidette from Tacoma, DC United States
This is great coffee for those who don't like major strong coffee. There is NO bitterness and it's one of the few blends that I can drink black. It reminds me of Farmer Brothers coffee which only seems to be available in some diner type restaurants. I actually like this better!! Great stuff!
Sisterhood Solidarity Coffee
Apr 4, 2018 | Posted By Sheila from BLACKLICK, OH United States
Coffee flavor is fabulous. Will certainly be ordering more.
Excellent coffee
Dec 27, 2017 | Posted By Donna from Philadelphia, PA United States
Excellent coffee - breakfast or dinner.
Best coffee!
Jan 2, 2013 | Posted By Derry Dickinson from Dorset, VT United States
this coffee has taken our church by storm! Everyone who tastes it, loves it.