View Product Reviews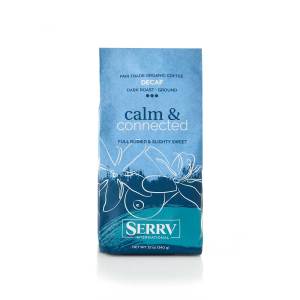 Naturally decaffeinated and fair trade
Nov 15, 2023 | Posted By George Garchar from Youngstown, OH United States
Naturally decaffeinated coffee is hard to find, and this product has the added bonus of being fair trade. The coffee tastes good as well!
Not for me
Dec 13, 2020 | Posted By Dianne Finnegan from Beloit, WI United States
Peach on Earth Decaf ground coffee
Nov 22, 2020 | Posted By Miriam Cantor from Los Angeles, CA United States
I have been ordering this every holiday season for years. This year it needed to be stronger.
Excellent Taste
Oct 6, 2020 | Posted By WILLIAM SEARLE from ENFIELD, CT United States
Love the coffee - make it a little stronger than with some kinds and strong coffee taste!
Decaffeinated Excellence
Sep 14, 2020 | Posted By Susan Morrison from South Plainfield, NJ United States
Since the pandemic, finding quality single-origin decaf coffee has become so much more difficult - but this delightful Sumatran has solved that problem. Now it's my go-to resource. I'm so glad I tried it!
consumer
Sep 13, 2020 | Posted By Sue from Wickliffe, OH United States
I have never tasted decaf so good. I wouldn't know it was decaf. I add it to my regular coffee as well. Thanks!
A good coffee
Aug 10, 2020 | Posted By Ed from MIDLOTHIAN, VA United States
When looking for fair trade coffee, there are not a lot of sources for decaf coffee. So we are pleased Serrv has this in their selections. We enjoy a robust cup of coffee and this coffee is very good. There is a good taste with some bitterness. Quite enjoyable. Besides, how can you pass up coffee with the name "Peace of Earth"?.
delicious!
Apr 26, 2020 | Posted By Jennifer Walker from Mountville, PA United States
Love this flavor. Would def order more, but shipping is too expensive.
My favorite decaf coffee!
Oct 12, 2019 | Posted By LeeAnne McCoy from TACOMA, WA United States
I am hooked on this decaf coffee. It has the best flavor of any decaf coffee I have ever tasted!
Delicious decaf coffee!!
Feb 11, 2019 | Posted By LeeAnne McCoy from Tacoma, WA United States
I find decaf coffee is sometimes difficult to find fair trade, so I was quite excited to purchase this coffee from SERRV. And it is delicious!!