View Product Reviews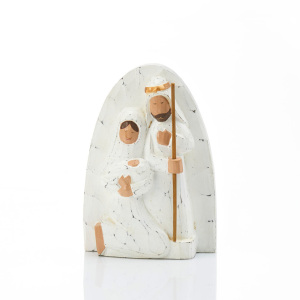 very interesting....
Aug 15, 2023 | Posted By Tom from Greenville, NC United States
Very unique creche. Almost looks like a willow tree piece. Graciously carved with delicate features.
Perfect
Jan 13, 2023 | Posted By Jerry Daigle from New Orleans, LA United States
The Albizia Holy Family was exactly as ordered and just what we expected.
Nativity
Jan 2, 2022 | Posted By GAIL V CAMPBELL from Westford, MA United States
I didn't care for this Nativity and so have returned it. The carving style, being less detailed gave it a rougher look than desired.
Neat gift, but shinier than the picture shows
Nov 8, 2021 | Posted By Rebecca Keeven from O'fallon, MO United States
The nativity is really cute and as pictured except that the white is shinier in person than it looks in the photo.