View Product Reviews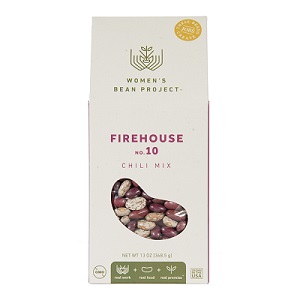 Great Bean Chili
Dec 6, 2022 | Posted By Priscilla Michaud from Waterford, VT United States
One of the best chili mixes I have tried. I added ground beef, onion and peppers. Will be ordering in the future.
Firehouse Chili
Jul 13, 2021 | Posted By Melissa Harder from Pontn Vedra, FL United States
Had it years ago and liked it then so thought I'd get it again. I don't eat meat anymore but i want to try it with one of the new plant-based "beef" products on the market.
x
Apr 16, 2021 | Posted By krista from Pittsburgh, PA United States
first time trying this product.. Very tasty. My family is a big fan of your soup collection and will be purchasing this product again.
Great gift!
Jan 17, 2019 | Posted By Donna from SEWELL, NJ United States
I work in a firehouse and bought 6 of these for coworkers during the holidays. It was very well-received by all, and a couple have already made the chili and said it was DELICIOUS! I just bought one for myself and can't wait to make it!