View Product Reviews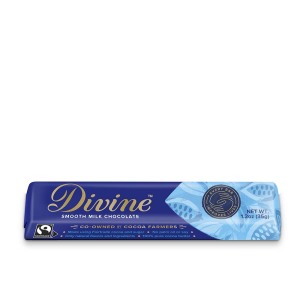 Yummy!
Feb 23, 2021 | Posted By Sharon Dodge from Sunset Beach, NC United States
I love milk chocolate and this milk chocolate was very good. I gave some for Valentines present to a friend and a niece. and they both liked the chocolate too.
A very popular item at our church
Dec 25, 2020 | Posted By Sarah Wilson from Yorktown Heights, NY United States
This bar is a good size, good pricing and the milk chocolate appeals to young and old alike.
Smooth and Creamy
Mar 11, 2019 | Posted By Doreen Wallace from Palos Park, IL United States
Great chocolate! Don't ever stop selling it!
I purchase these every year
Dec 13, 2018 | Posted By Kathy from Nevada City, CA United States
Everyone loves the creaminess of these candy bars. I purchase them every year as stocking stuffers for my entire family. Very rich milk chocolate!