View Product Reviews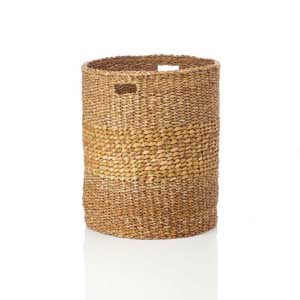 Nice basket
Aug 15, 2023 | Posted By Sharon from New Woodstock, NY United States
So pleased with this basket. The quality is outstanding. I bought this to use for a laundry hamper, but I can think of so many uses for it. I am going to have to buy another one!
Natural laundry basket
May 11, 2023 | Posted By Tom Hardesty from San diego, CA United States
This basket is actually taller than expected. Very nicely made with consistent weaving all around. It is not very stiff so the tall sides are a bit soft and non-supportive which is probably a good thing for a storage basket.
Beautiful basket
Jan 11, 2021 | Posted By Meg from Eugene, OR United States
Well designed and well made, perfect clothes hamper for my husband!
Natural fiber laundry basket
Jan 2, 2020 | Posted By Sharon O'Neil from San Marcos, TX United States
It is just what we were looking for -- a replacement for our wicker basket which has already unraveled 3 inches. It is very handsome, just the right size.