View Product Reviews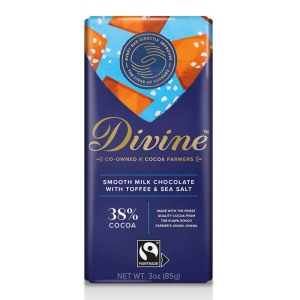 Love Divine Chocolate
May 25, 2022 | Posted By Pat Bell from Copley, OH United States
We love all the flavors of chocolate that you sell. They are the best. Our customers come in just to buy the chocolate that we carry.
Brings a Smile Every Time
May 6, 2020 | Posted By Margaret Roberts from Mount Tabor, NJ United States
"Divine" is the best word to describe the milk chocolate with toffee and sea salt! It has brought a huge smile to all the members of our family, especially my son-in-law!