View Product Reviews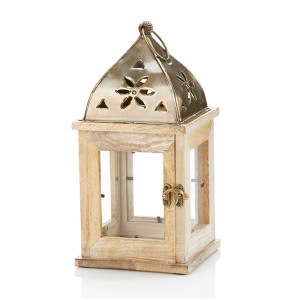 Handcrafted excellence
Sep 16, 2023 | Posted By Amy May from Rockville , MD United States
This gorgeous handmade lantern is the perfect size and shapes. Very well made and fantastic price point.
Large and small lanterns
Aug 18, 2023 | Posted By Cindy from Pensacola , FL United States
These well-made lanterns grace our patio in good weather and the living room the rest of the time. I just wish they had plexi panels instead of glass.
Precise Craftsmanship
Jun 5, 2023 | Posted By Patricia Kingsley from Stafford, VA United States
I purchased both the large and small lanterns. They combine the beauty of wood with metal accents in careful attention to detail.
Just what I wanted
Nov 18, 2021 | Posted By Marlies Nelson from Cheyenne, WY United States
We are making Christmas decorations using the lanterns. These are perfect for our plans.