View Product Reviews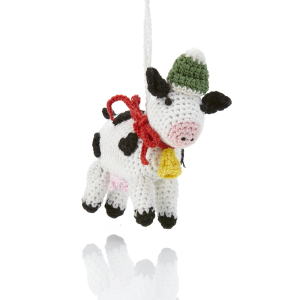 Cow Ornament Adorable!
Oct 5, 2022 | Posted By Shonti from Wasiilla, AK United States
This clever ornament makes me smile every time I see it. The crochet work is excellent, and the concept is fun. I very much recommend these!
This ornament is adorable!
Nov 12, 2021 | Posted By Catherine from Milford, DE United States
Well made and cute as can be!