View Product Reviews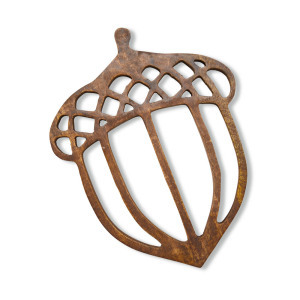 Lovely trivet
Dec 7, 2022 | Posted By Kathleen Andres from Nassau, NY United States
Nice size and well made. Would like nice just hanging on the wall!
Cute trivet ... also makes a festive ornamental door decoration in lieu of a wreath
Oct 5, 2022 | Posted By KCH56 from Norwalk, CT United States
I bought this thinking it might make a festive autumnal decoration for my front door in lieu of a wreath ... and I was right! I've gotten compliments on it. So simple and elegant. I'm sure it's also a great trivet in the kitchen, but I haven't used it for that purpose yet!