View Product Reviews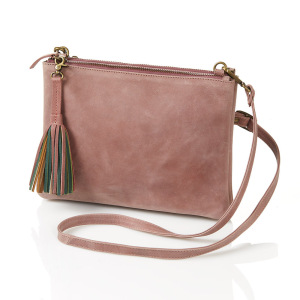 Great little purse
Jul 18, 2023 | Posted By Dorothea Stierhoff from Baltimore, MD United States
I was looking for a smallish nice purse that would work with everything and this was it. It's pretty and works well for everyday and when you want to be a bit dressier.
Scratched up
Jun 14, 2023 | Posted By Kim Miresse from Madison, WI United States
Received this purse and it was all scratched up. Wrote to customer service and they sent me a new one that was also scratched up. Disappointed that they'd send out damaged items in the first place but to do it twice was extremely disappointing. Also, it seems this leather gets scratched easily?
We're sorry to hear you were disappointed with both bags. This is a soft leather which means a distressed look will occur.