View Product Reviews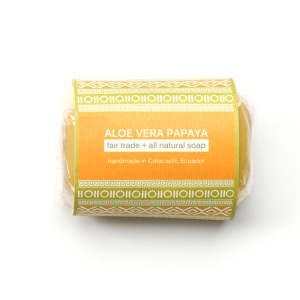 Nice soap
Dec 6, 2020 | Posted By Mary C Payrow-Olia from Sandy Springs, GA United States
I bought this soap as part of a birthday gift for my sister.
Products Purchased
Jul 13, 2018 | Posted By David from Westminster, MD United States
I purchase soap from Palestine and Latin American countries. Great products. I don't use anything else. Also, quick shipping and receipt. I love Serrv and know that I am helping others make a decent living.