View Product Reviews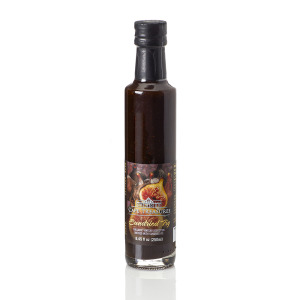 Balsamic Vinegar
Sep 9, 2022 | Posted By Jeanne Hevesy from SAINT LOUIS, MO United States
This is a wonderful topping for salads, raw and cooked vegetables and seafood. This is my second purchase of this product.
Holiday Gifting
Nov 17, 2021 | Posted By Naomi Seedberg from Livonia, MI United States
This is the other part of an upcoming holiday gift!
An Excellent Balsamic Vinegar!
Oct 23, 2020 | Posted By John Edstrom from Fort Worth, TX United States
I bought this balsamic vinegar as an experiment, and have been more than satisfied! The sun dried figs add a flavorful extra dimension to the tart balsamic vinegar base. I sprinkle it on salads, and have even sprinkled it on baked sweet potatoes to add zest to an otherwise bland vegetables. I look forward to buying more bottles of this flavorful product.
Delicious
Sep 19, 2020 | Posted By Barbara from Brooklyn, NY United States
I love balsamic vinegarette so I'm trying all the ones SERRV offers. This is very tasty with a lovely aroma. It adds a lot of flavor with a bit of fruitiness. I've used it in salads, on meats and sandwiches. !Muy sabrosa!!
Great fig vinegar
Sep 19, 2017 | Posted By Ed from Midlothian, VA United States
I have really enjoyed this balsamic vinegar. It is not too sweet so goes on a salad with olive oil very well. But it is sweet enough to use as a dip with my favorite bread. The fig taste is fresh and delicious.