View Product Reviews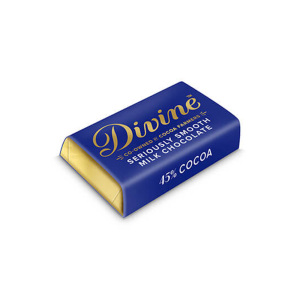 Yummy chocolates
Dec 22, 2020 | Posted By Christine Stout from Westchester , IL United States
Creamy, smooth and delicious
Share a Smile
Nov 11, 2020 | Posted By Joy Fairbanks from BLAIRSVILLE, PA United States
These little candy treats are totally excellent and if you share, I guarantee you will get a smile.
A special treat
Jan 25, 2020 | Posted By Evelyn DeLutis from Bridgewater, MA United States
I have tasted only one of these (very delicious indeed) because the rest are to be given as a gift.
Fair Trade Rocks!
Jun 7, 2019 | Posted By Michelle Hirschboeck from Saint Paul, MN United States
These bars are delicious. I bought them for my ethics students after their final exam. Many had just viewed the documentary "The Dark Side of Chocolate," and visibly reacted when I started passing them around...but were relieved when they saw they were a fair trade product. No one needs chocolate, but if everyone insisted on fairly trading for this luxury, we could make a difference for the people in the industry.
Divine chocolate
Dec 27, 2017 | Posted By Diane from Laurelton, NY United States
My sister-in-law was delighted with this chocolate to share--portion-controlled & delicious!